Discover all our infographics on Cash news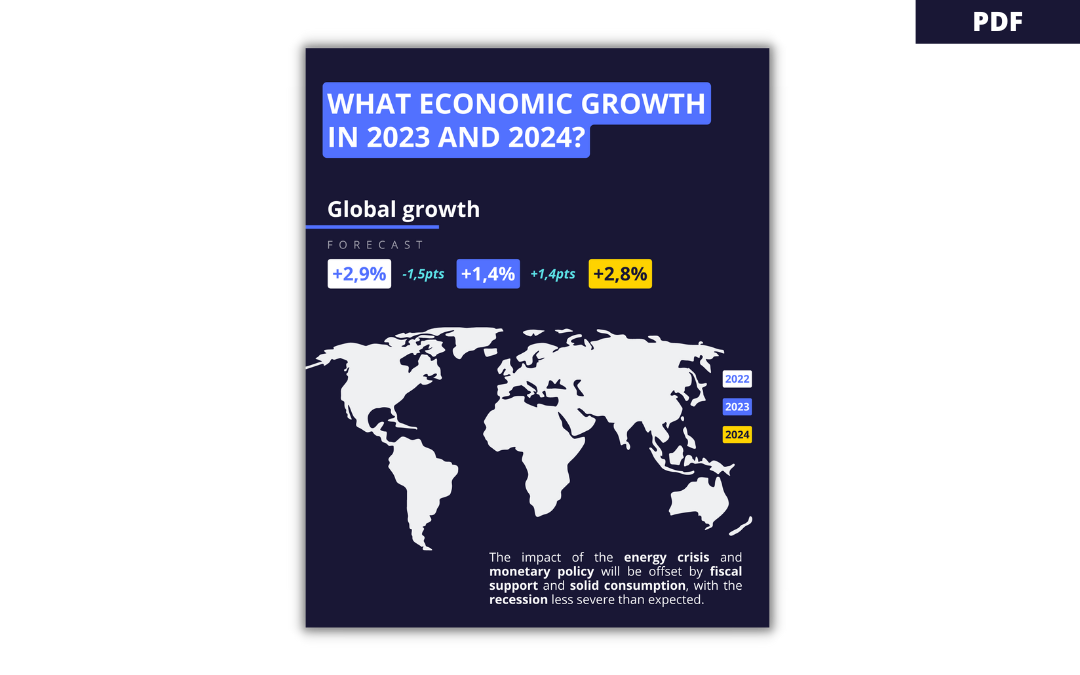 Cashlab decrypts for you the study conducted by Allianz Trade of a macroeconomic scenario for 2023 and 2024.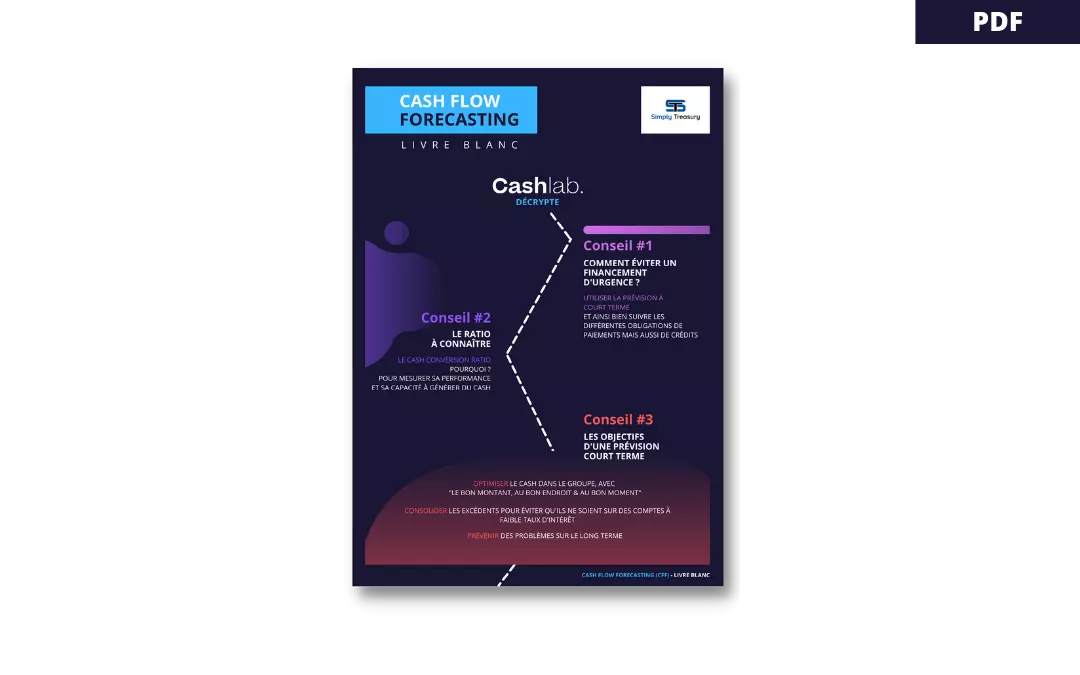 Cashlab summarises for you the latest Simply Treasury's White Paper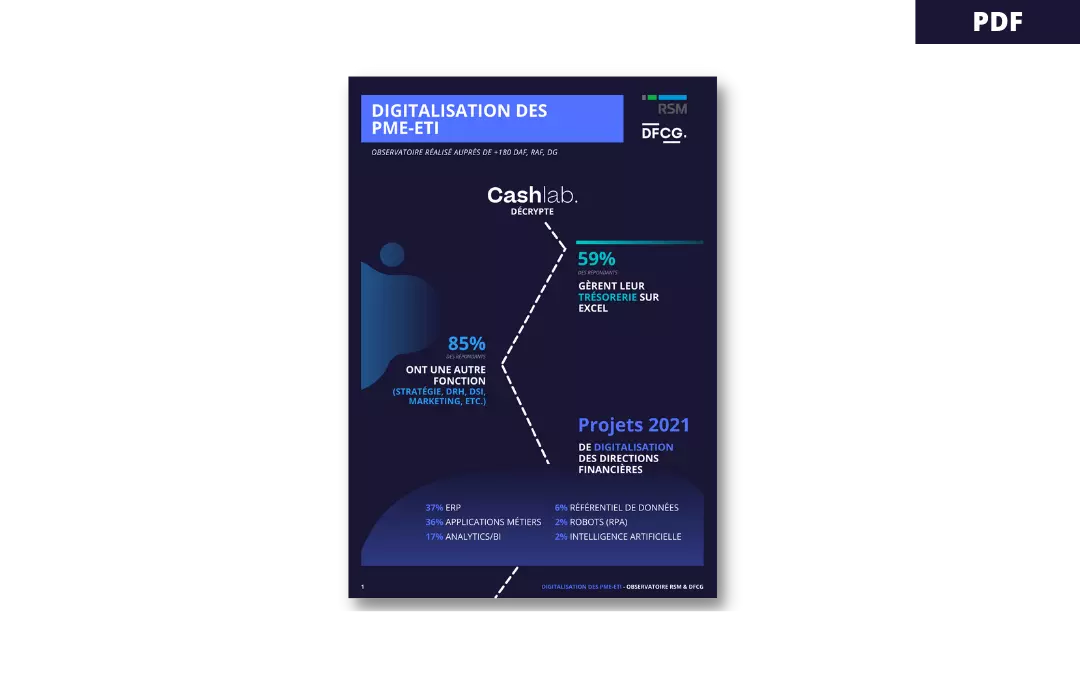 Cashlab summarises for you the first observatory carried out by the DFCG in partnership with RSM.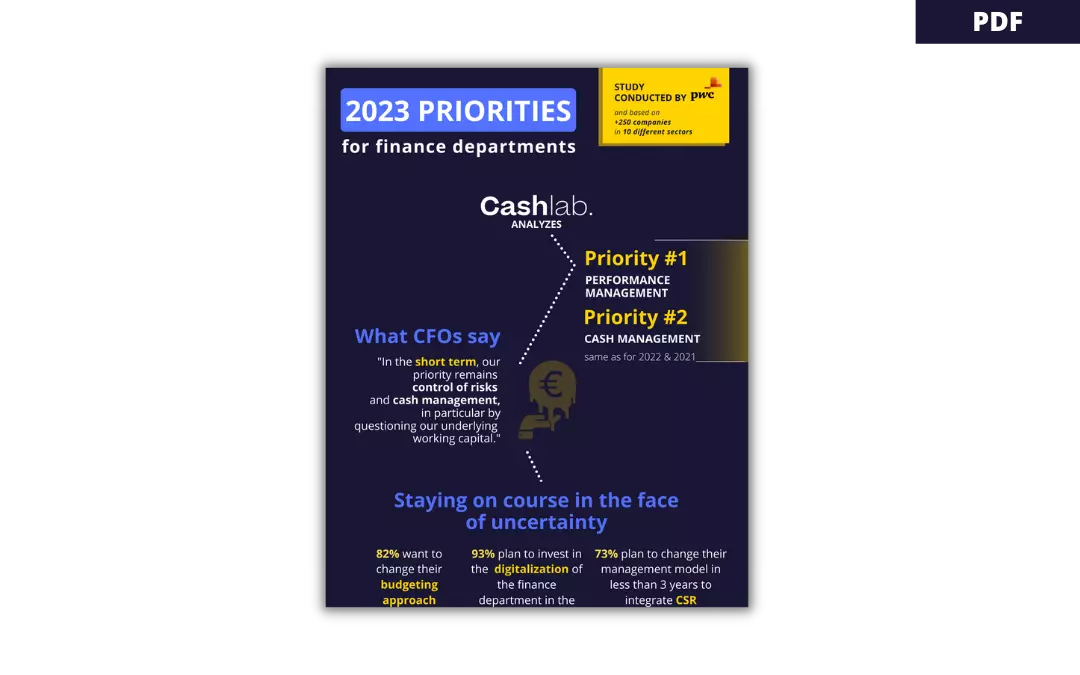 Cashlab analyzes for you the study conducted by PwC with +250 finance departments from +10 different sectors on their priorities for 2023.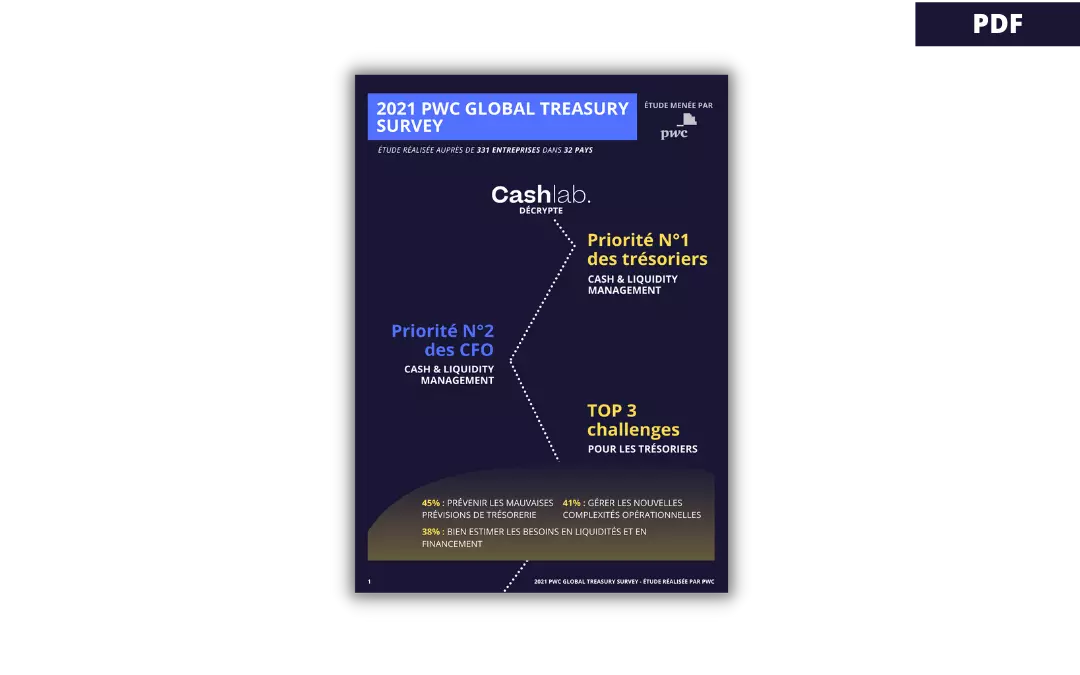 Cashlab summarizes for you the key points of the latest PwC study on cash flow and its trends.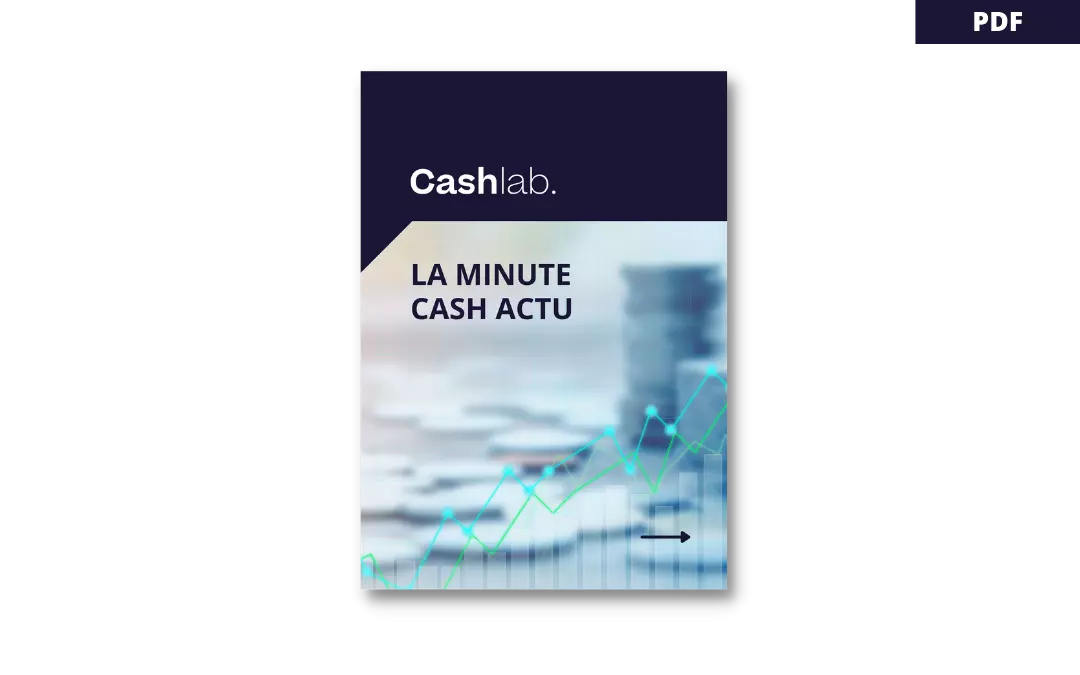 How has the WCR evolved in France and around the world? Based on a study by Allianz Trade France.
Everything you need to know about Cash, its news and advice and interviews with our experts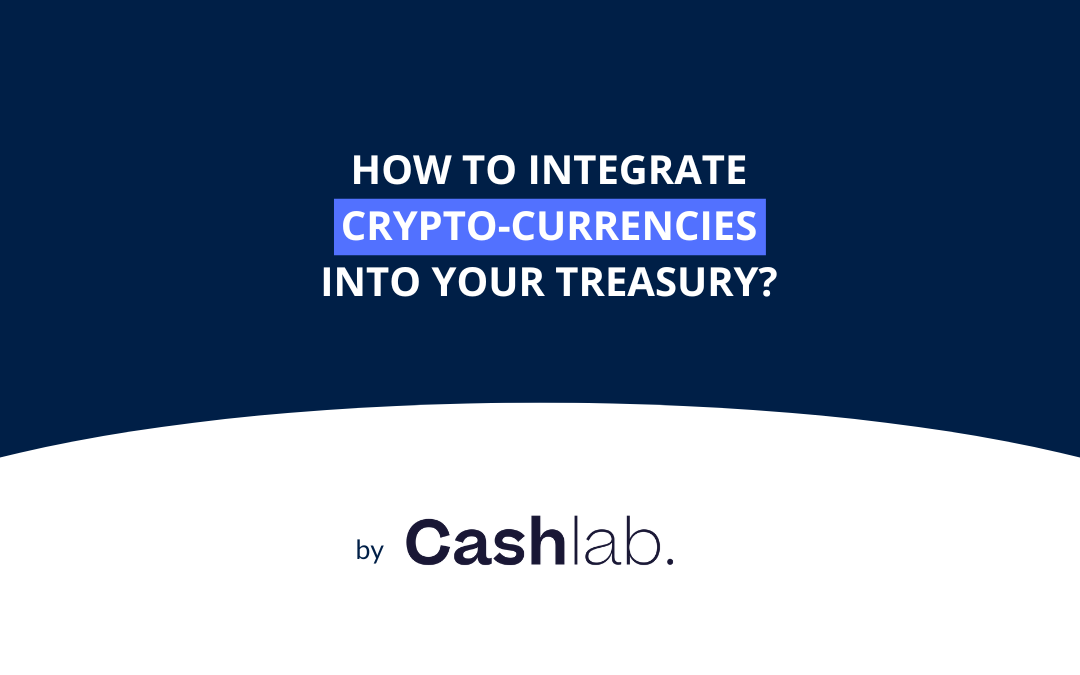 Finance departments will have to deal with the use of crypto-currencies in cash flow. How to manage them?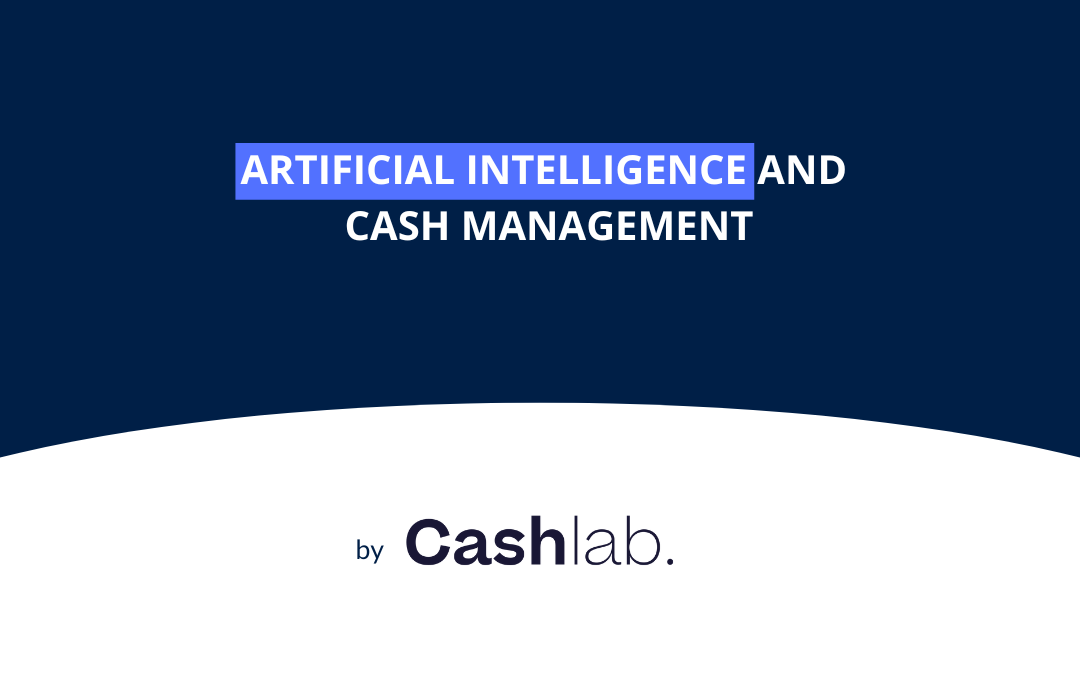 Artificial intelligence at the service of financiers: a new way to make cash flow forecasts more reliable?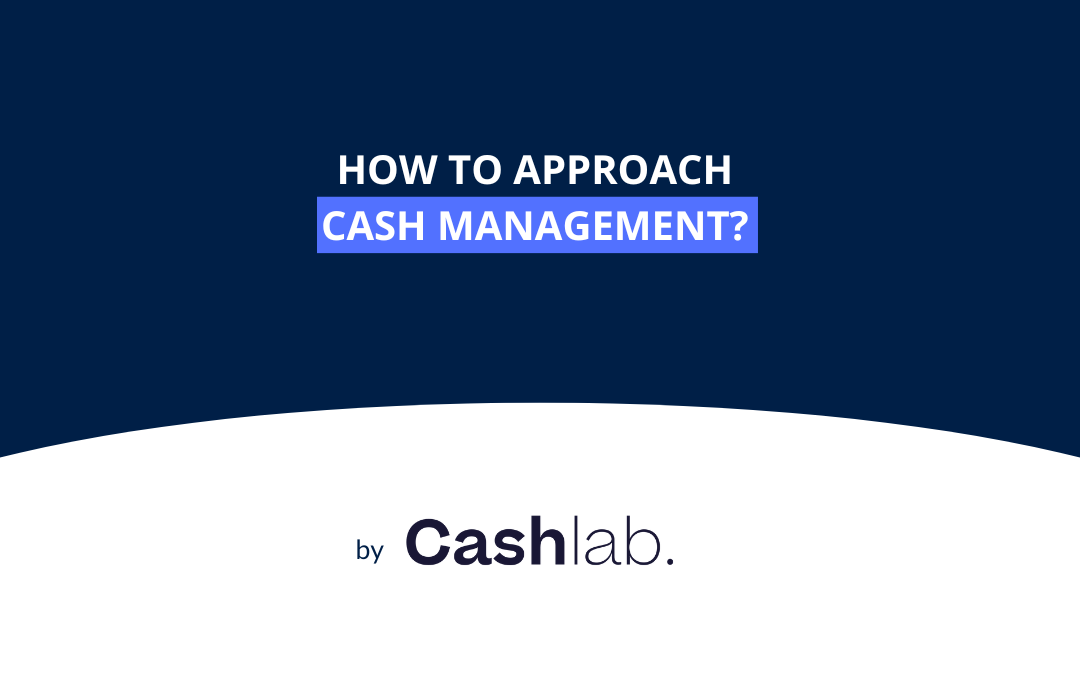 Time saving, bank flows management, forecasting... so many benefits offered by Cash management software. But do you know Cashlab?
Subscribe to our newsletter!
You will receive all the news about cash and new practices to follow.