Do you still use spreadsheets for you cashflow forecasting ? Experience simplicity and agility thanks to Cashlab solutions.
Focus on analyzing your data.
Cashlab takes care of the rest.
Seamless integration with your existing tools: EP, accounting software, banks...
Automatization of your reporting : P&L, Balance Sheet, Cash flow in direct or indirect method...
Implementation of a unique and intuitive forecasting process that facilitate forecasting modelization
Simplification of both internal and external communication of your historical or forecast data
A complete, adaptable and
easy-to-use software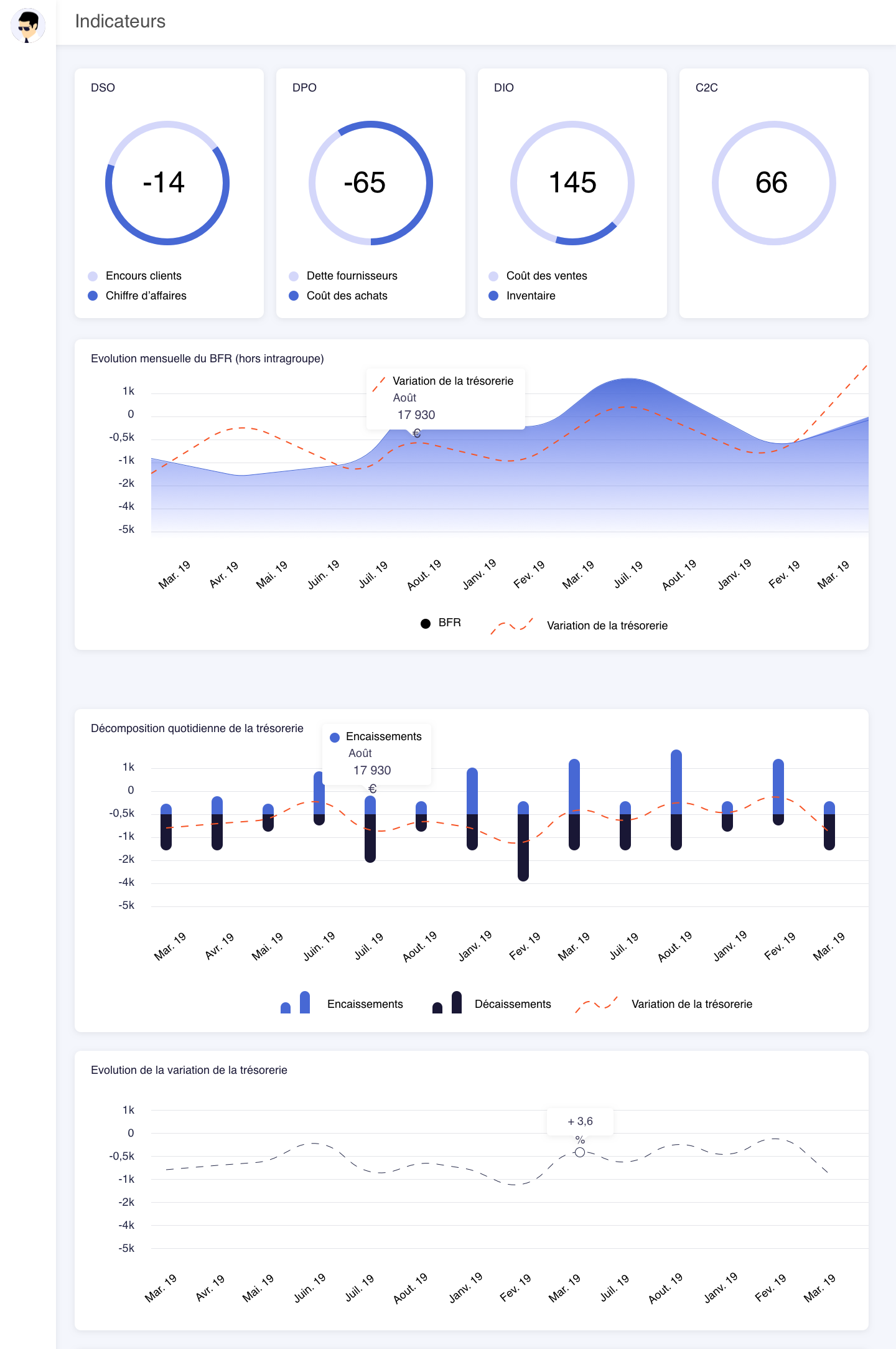 Update your forecasts and analyze the gap between actual and forecasted.
Produce your P&L, Balance Sheet and cash flow forecast every month
View and analyze all your banking information in one place
Test your assumptions through different operational scenarios
Customize your reporting and indicators as much as you need
Manage your entities performance thanks to a consolidated view
Cashlab experts are here to help you optimize your financial reporting and cash management.
Define the relevant KPIs
Once your financial strategy established, we will help you to implement the most relevant KPIs
Setup the right tools
Whatever your objectives are, we will propose you the right tools to measure their progress and promote a cash culture in your company.
Accompany the change
Be as close as possible to the operational staff in order to support them in driving the change.