Automate your


 Cash Management 
Save time for your forecasts and reports

Improve your WCR

Optimise your financing and investments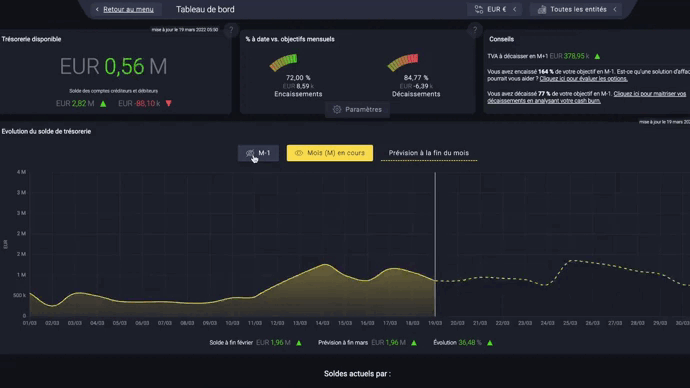 Created by
experts
of finance
Créé par des experts financiers
Au coeur d'un écosystème de partners
Logiciel 100% SaaS
Données sécurisées
Disponible en 7 langues
Cashlab accompagne les PME, ETI et grands comptes dans le pilotage de leur trésorerie
SMEs
---
€30 M – €250 M
✓ Track your global bank balance across multiple entities and banks
✓ Structure your Cash management processes on a single platform
✓ Get rid of Excel to make your Cash flow forecasts more reliable
✓ Monitor forecast versus actual flows and analyse your variances
MidCaps
---
€250 M – €1,5 Mrd
✓ Automate your Cash Flow forecasting
✓ Standardise your Cash management processes
✓ Automate the consolidation of your entities' Cash flow forecasts
✓ Get ready-to-use reports
Lagre Corporates
---
> €1,5 Mrd
✓ Standardise reporting formats for all your BUs, subsidiaries and countries
✓ Launch a global Cash culture training plan
✓ Automate the production of standardised reports
✓ Fixez et suivre les objectifs d'optimisation du FCF et du BFR
"

It's the only tool I know of on the market that offers both a bank reporting module and a Cash flow tool. "
« J'utilise Cashlab pour prévoir le Cash et donner de la visibilité au Président sur l'état de la Trésorerie. Il y a beaucoup d'avantages : on gagne du temps, on s'affranchit d'Excel, c'est donc beaucoup plus fiable.
Being part of a financial community via the DFCG, whenever we have issues and discussions about cash, I bring up Cashlab."

Accounting approach
---
Complete and automated: get a strategic view of your Cash
Import of accounting data and adjustment with treasury rules, capex and financing
---
✓ Financial and forecasting reports
• P&L
• Direct Cash Flow
• Balance Sheet
• Cash Flow statement
✓ Budget d'exploitation en budget de trésorerie (36 mois)
✓ Direct & indirect methods
• Balance Sheet projection
✓ Scenarios
✓ Consolidation
✓ WCR indicators
✓ Forecasting with variance analysis
Banking approach
---
Simple and immediate: view your Cash Flow in real time
Connection to banks via API
in a few clicks
---
✓ Real-time Cash balance
✓ Multi-bank / Multi-entity / Multi-currency
✓ Transaction list
✓ Automatic categorisation
✓ Cash-burn view
✓ Cash Flow forecast
• at the end of the month
• jusqu'à 12 mois
✓ Scenarios
✓ Robot-advice
• VAT
• Financing
Your ready-to-use reporting pack for better financial communication
Exportable data and charts
✓ Get financing faster
✓ Accélerez vos choix d'investissements
✓ Save time and generate ROI
Cashlab offers to

 train you 

on
Cash management forecasting | Cash culture : toolbox | WCR optimisation, etc.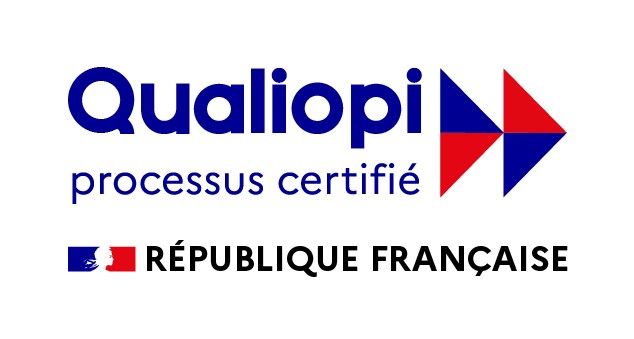 The security of our clients' data is our priority
We have therefore chosen a high level of security for our platform.
Cashlab meets the highest standards:
ISO/IEC 27001, CSA STAR, SOC 1 & SOC 2 of TYPE II.
Discover our

partnership offers

and enrich your offer
avec l'expertise Cashlab
Subscribe to our newsletter!
Vous recevrez tout sur l'actualité du Cash et des nouvelles pratiques à suivre.