The Cash laboratory that combines expertise and technology at the service of financial management
Cashlab was born out of the realisation that Cash management plays a decisive role in performance management. 
Unfortunately, Cash management is still too often done using Excel spreadsheet, which is inefficient, unreliable and time consuming.
Fort de 15 années d'expérience dans des grands cabinets de conseil et en direction financière, nos fondateurs se sont associés pour créer les solutions et l'approche qu'ils auraient souhaité avoir, alliant technologie et expertise : Cashlab.
Benjamin Madjar, founder, and Laurent Marcellin, co-founder, have surrounded themselves with business experts to better understand the issues and model the needs of different sectors and professions.
Thanks to this Cash approach, our technical team has developed the functionalities expected by finance professionals.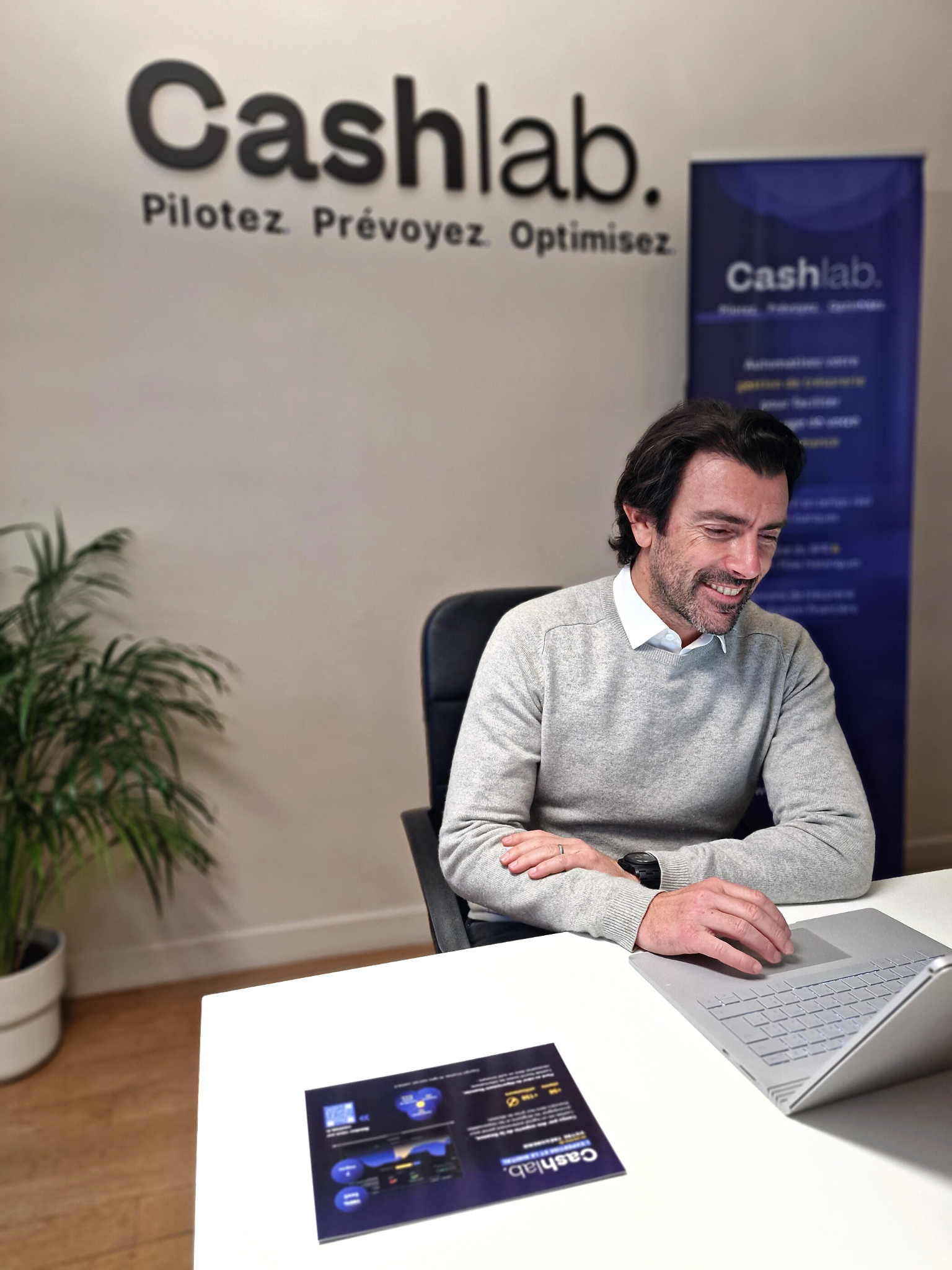 « Nous souhaitons remettre le Cash at the heart of performance management, en proposant une solution efficace, sécurisée et évolutive aux directions financières. »
Our Cash management software has been designed and created to save time for finance decision makers. In particular, it allows them to anticipate their financing needs, their investment options, prepare their reports efficiently and thus make informed decisions.
Thanks to our ecosystem of partnerswe offer solutions adapted to your situation: financing, investment, scoring...
Because our solution has proven its effectiveness with our clients, we want to make it accessible to as many people as possible.
EXPERTISE

Cashlab was designed by finance experts, for CFOs, treasurers, controllers…
EMPOWERMENT

Cashlab puts the finance fonction at the heart of the strategy by supporting them in their daily operations
Because our solution represents a real advance for the digitalisation of the finance function, Cashlab has been awarded the Finance Innovation label and is a partner of the Wilco accelerator.