Automate your


 Cash Management 
Save time for your forecasts and reports

Improve your WCR

Optimise your financing and investments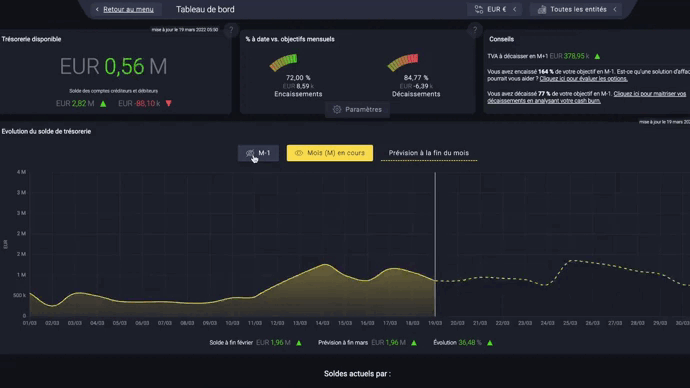 A tool created by finance experts for CFOs
to strengthen your
 Cash culture 
Created by
experts
of finance
At the center of
an ecosystem
partners
A unique and
complete
approach

A tool created by finance experts for CFOs
to strengthen your
 Cash culture 
Créé par des experts financiers
Au coeur d'un écosystème de partenaires
Approche unique et complète
Logiciel 100% SaaS
Données sécurisées
Disponible en 7 langues
The most complete  cash management 
software on the market
Accounting approach
---
Complete and automated: get a strategic view of your Cash
Import of accounting data and adjustment with treasury rules, capex and financing
---
✓ Financial and forecasting reports
• P&L
• Direct Cash Flow
• Balance Sheet
• Cash Flow statement
✓ Operating budget in Cash budget (36 months)
✓ Direct & indirect methods
• Balance Sheet projection
✓ Scenarios
✓ Consolidation
✓ WCR indicators
✓ Forecasting with variance analysis
Banking approach
---
Simple and immediate: view your Cash Flow in real time
Connection to banks via API
in a few clicks
---
✓ Real-time Cash balance
✓ Multi-bank / Multi-entity / Multi-currency
✓ Transaction list
✓ Automatic categorisation
✓ Cash-burn view
✓ Cash Flow forecast
• at the end of the month
• up to 12 months
✓ Scenarios
✓ Robot-advice
• VAT
• Financing
Your ready-to-use reporting pack for better financial communication
Exportable data and charts
✓ Get financing faster
✓ Speed up your investment choices
✓ Save time and generate ROI
"

Our strategic and daily choices are made thanks to our new Cash analysis "
"In order to know where we were going in this crisis in terms of Cash, we needed a reliable tool capable of producing solid and consolidated Cash Flow forecasts at group level. We therefore opted for the Cashlab solution, which enables us to optimize our financial reporting and Cash management."

The security of our clients' data is our priority
We have therefore chosen a high level of security for our platform.
Cashlab meets the highest standards:
ISO/IEC 27001, CSA STAR, SOC 1 & SOC 2 of TYPE II.
Discover our

partnership offers

and enrich your offer
with Cashlab's expertise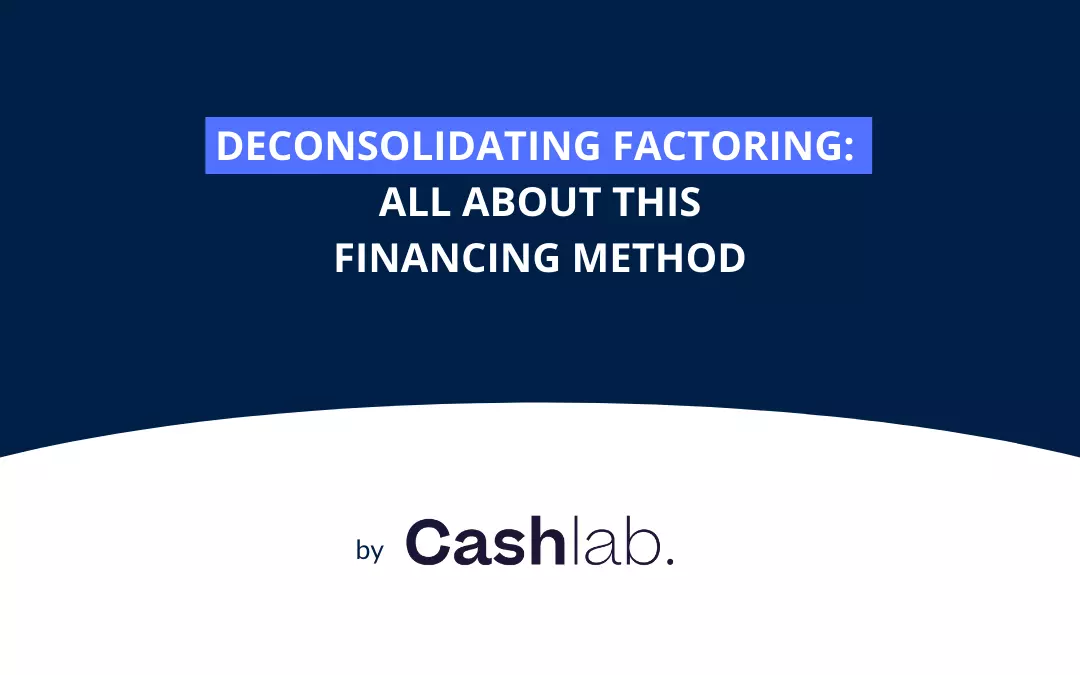 Deconsolidating factoring is considered as a financing method or financial technique to present better financial statements.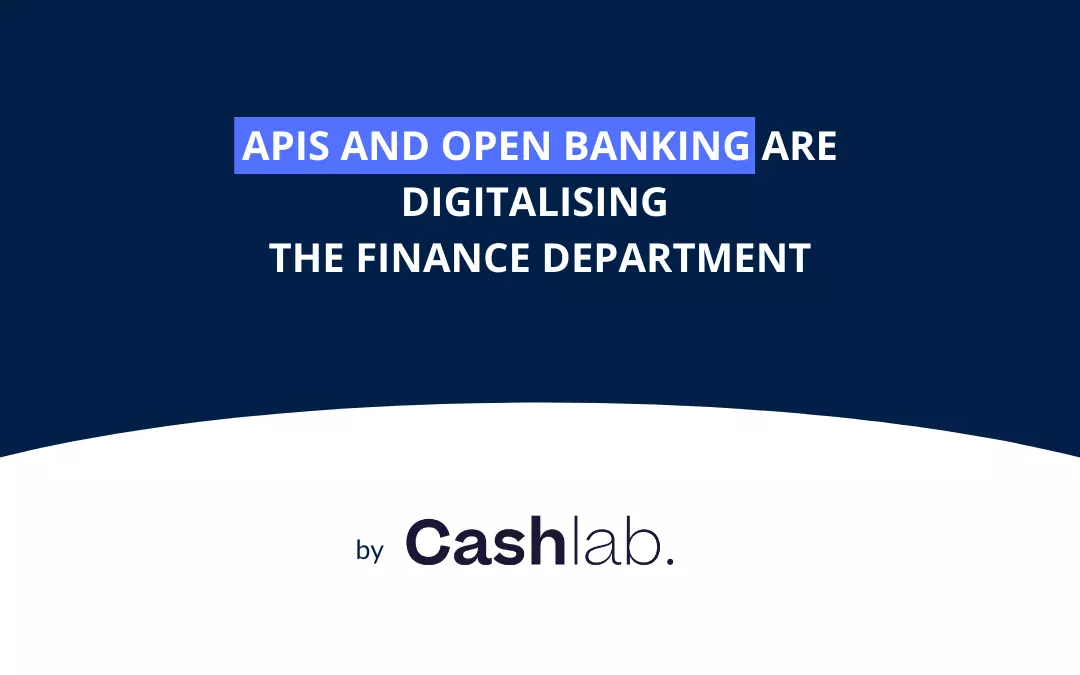 Since the opening of the banking market, APIs allow financial services to support their customers in the daily management of their Cash.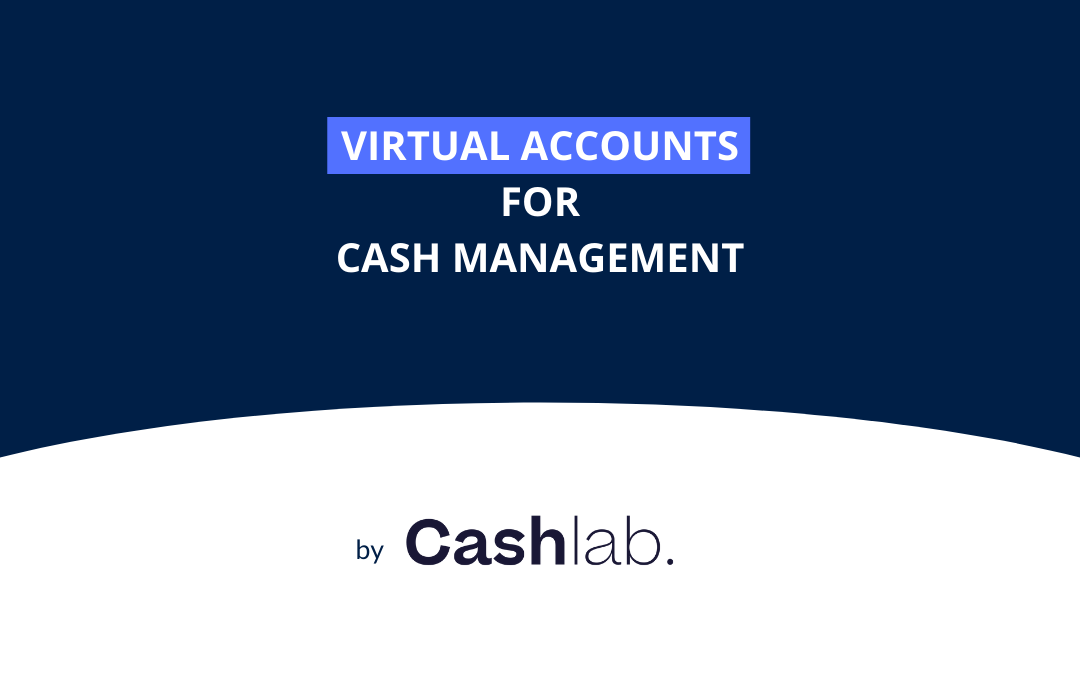 Virtual accounts have become increasingly popular in recent years, making it easier for businesses to manage their cash.
Subscribe to our newsletter!
You will receive all the news about cash and new practices to follow.