Take control of
your cash management
Cashlab wants to support SMEs and Corporates!
Register before July 1st and
freely benefit from the solution without engagement*
Until the end of Dec 2020.
* Account Information Services, short-term forecasting and working capital dashboard
What our customers are
really

saying

Cristophe Maury
Deputy CEO - Nexteam
"The implementation of CashLab has enabled our subsidiaries to industrialize their cash flow forecasts by saving time and analyzing working capital requirements. Our 3 to 6 months needs in cash are better understood. The consolidated view of each entity helps us to compare their performances."

Xavier CRUCHET
CFO - Bridgestone
"Having this tool is a competitive advantage for our adherents. It provides them with a view of their cash inflows and outflows, enabling them to make better decisions, to win new customers and to invest in new markets. This is why we offer each new member to use Cashlab."

Laetitia Vivot
CFO - Solware
"The reporting tool developed by Cashlab allowed me to make my data more reliable and to have quick access to the information requested by our shareholder, such as the level of WCR and bank covenants on a monthly basis. I can therefore easily justify my cash flow variances and our changes in WCR."

Alexandre Buyens
Founder - Qubbe
"We use Cashlab for our public accounting activity: our clients appreciate the accuracy of the monthly forecasts up to 36 months and the monitoring of WCR indicators. We provide accounting information, advice and management actions on working capital requirements."
We are here to help companies with their cash management issues
All your historical and forecast financial, accounting and banking information on a digital platform.
Your operating performance and cash flows updated, compared and commented by your teams
The WCR displayed graphically for a better view of your needs and the financing solutions to look for
Cashlab, your cash co-pilot
An easy-to-use Saas solution, entirely designed to support the CFO and Treasurer in their decision making process.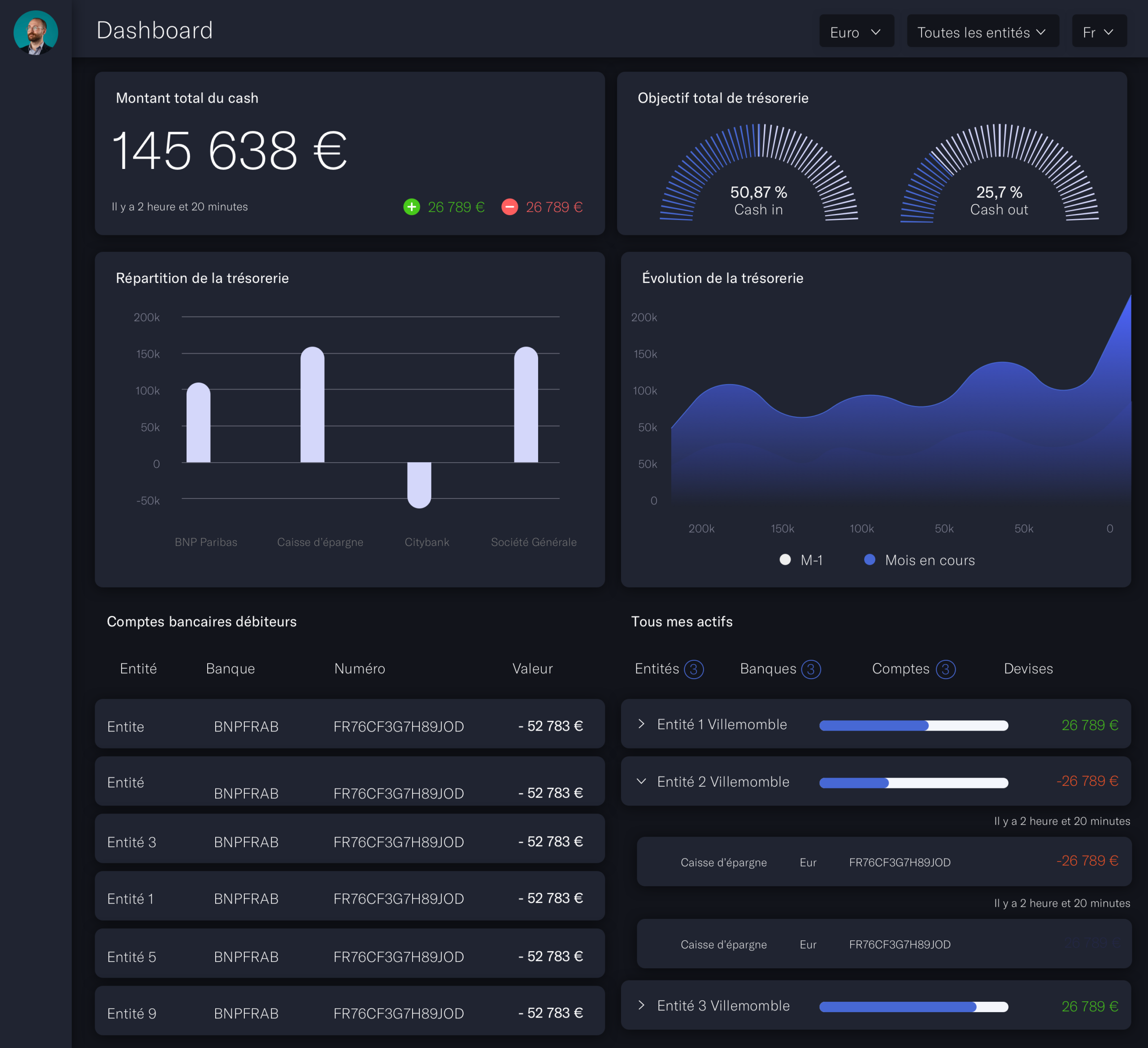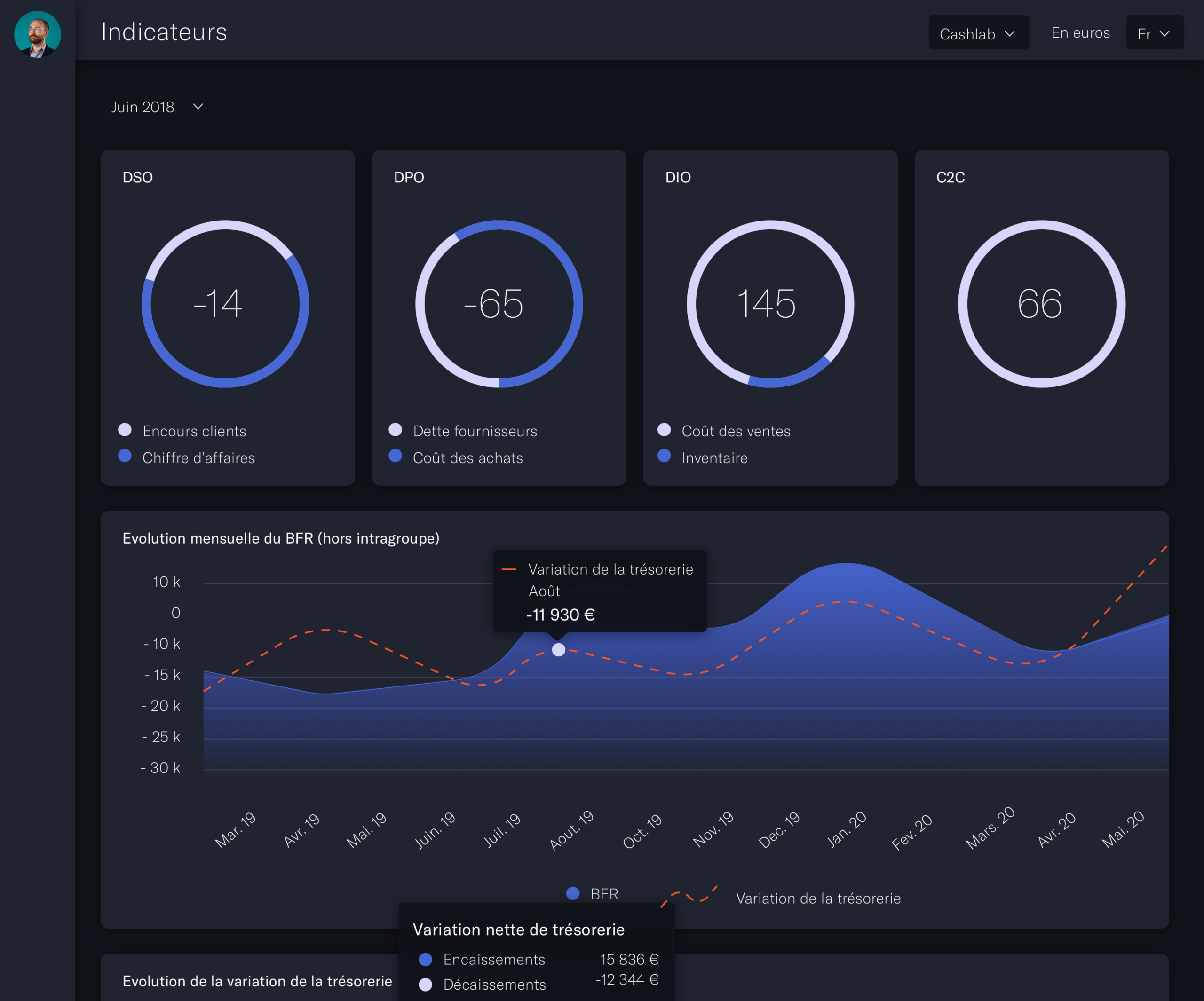 Centralization of financial information
Manage every day the cash flow of all your entities and all your banks using the Bank Dashboard.
Cash forecasts modelization
Transform automatically your operations flows into cash flows and modelize your cash forecasts in just a few clicks.
Production and analysis of your cash reporting
Take advantage of an organized financial information updated every month. Manage your cash more effectively with a consolidated and personalized financial reporting.
Operational scenario simulation
Use CashLab to create several operational hypothesis and observe their impacts on your cash forecasts.