Cashlab, the software
of

 Cash Management 
Are you a CFO?
Management controller?
Treasurer?
Expertise and innovation at the service of your Cash
"We are now Cash-only", Transports Capelle, Cashlab client







✓ Transform the operating budget into a Cash flow forecast (12 to 36 months)

✓ Forecast Cash Flow using direct & indirect methods with forecasted balance sheet

✓ Visualise actual and forecast Cash flow, P&L, Balance Sheet and Cash flow Statement

✓ Analyse variances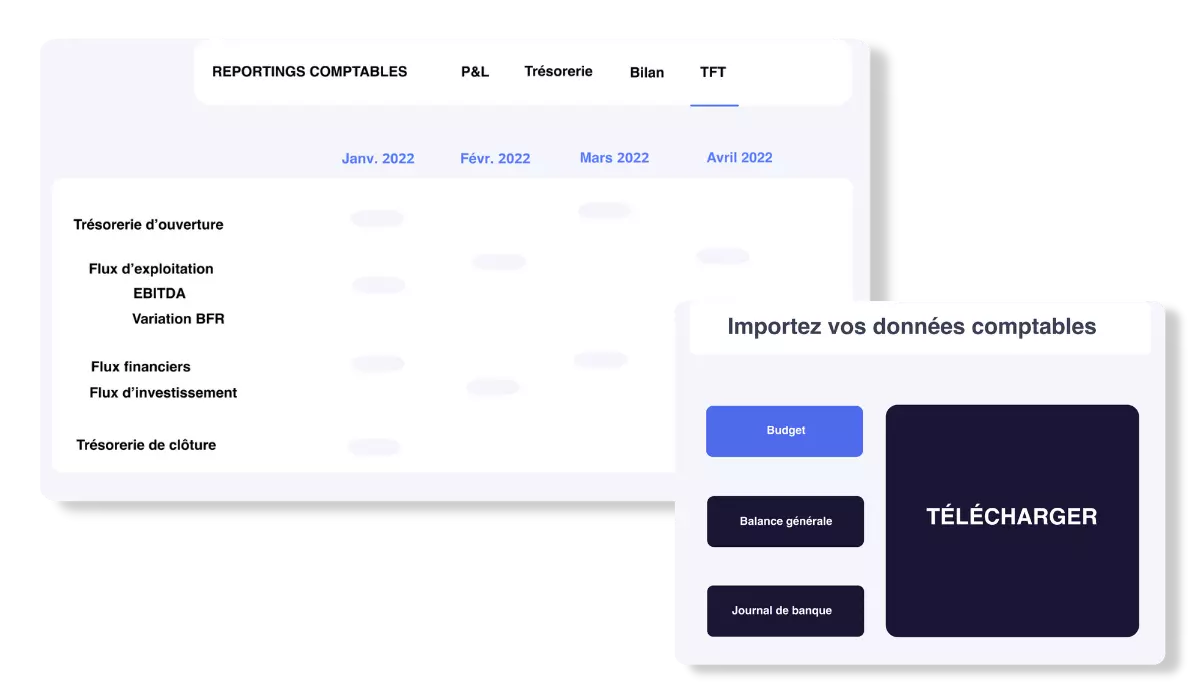 ✓ Adjust the Cash Flow construction hypothesis

✓ Observe the impact on its Cash Flow

✓ Compare the different scenarios

✓ Visualise in graphic mode, the forecasts and scenarios

✓ Create consolidation sub-levels (by grouping its entities)

✓ Automatically update its financial reporting (P&L, Cash Flow, Balance Sheet and Cash flow Statement) by consolidation sub-level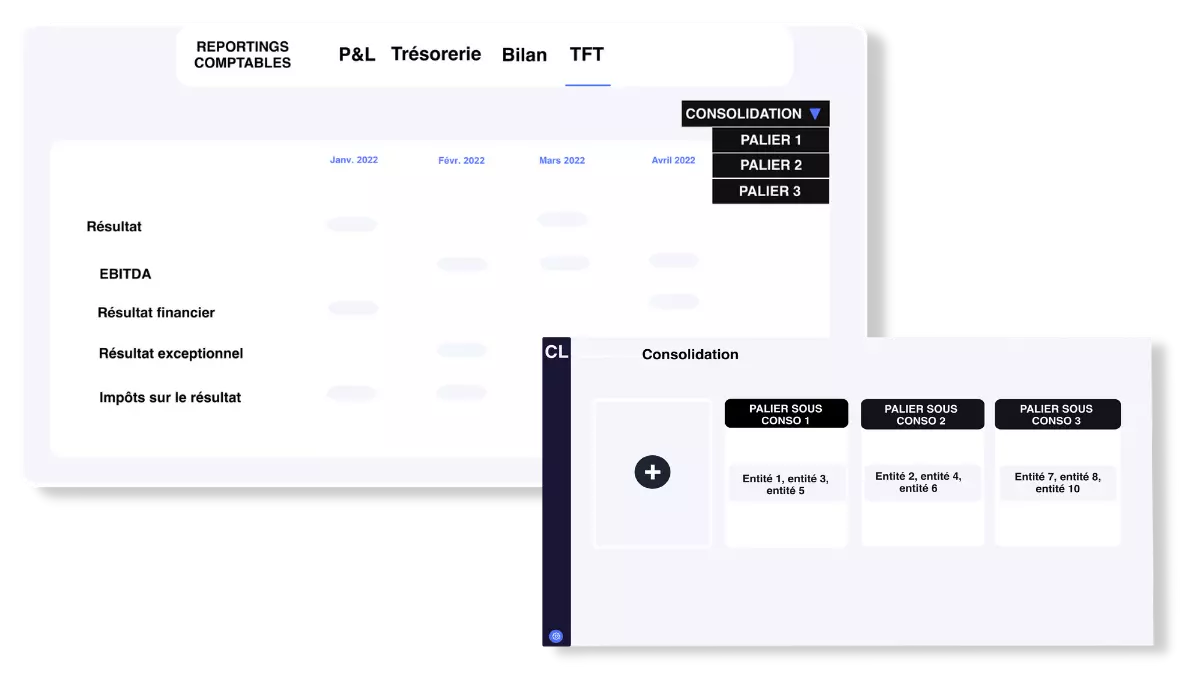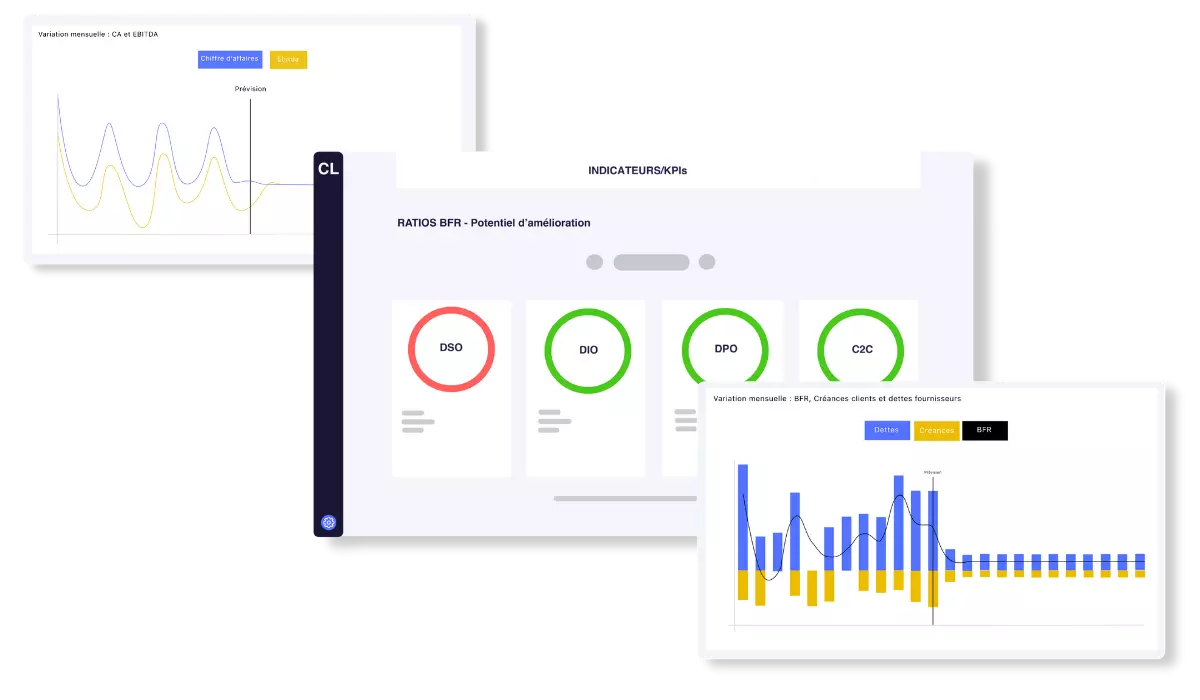 4

KPIs (Working Capital Requirements, etc.)
✓ Automatically calculate the main WCR each month (DSO, DIO, DPO, C2C) and compare them with historical performance

✓ Diagnose its WCR performance and identify optimisation levers

✓ Track the evolution of its debt and bank covenants over the last 12 months and for the next 12 months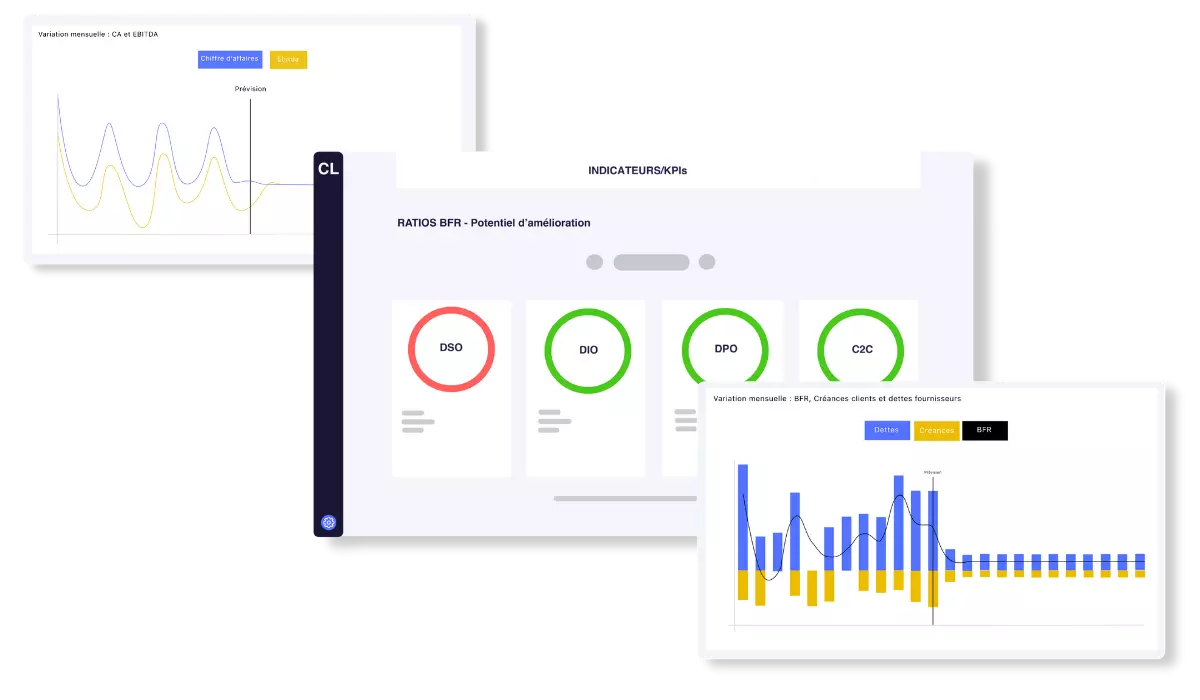 1

All your bank accounts in one place
✓ Track the overall balance of one or all entities
✓ Monitor the progress of monthly Cash in and Cash out objectives
✓ Know the distribution of Cash by account, bank, entity or currency
✓ Forecast Cash Flow at the end of the month, based on transaction history
✓ Improve your Cash flow with a consulting robot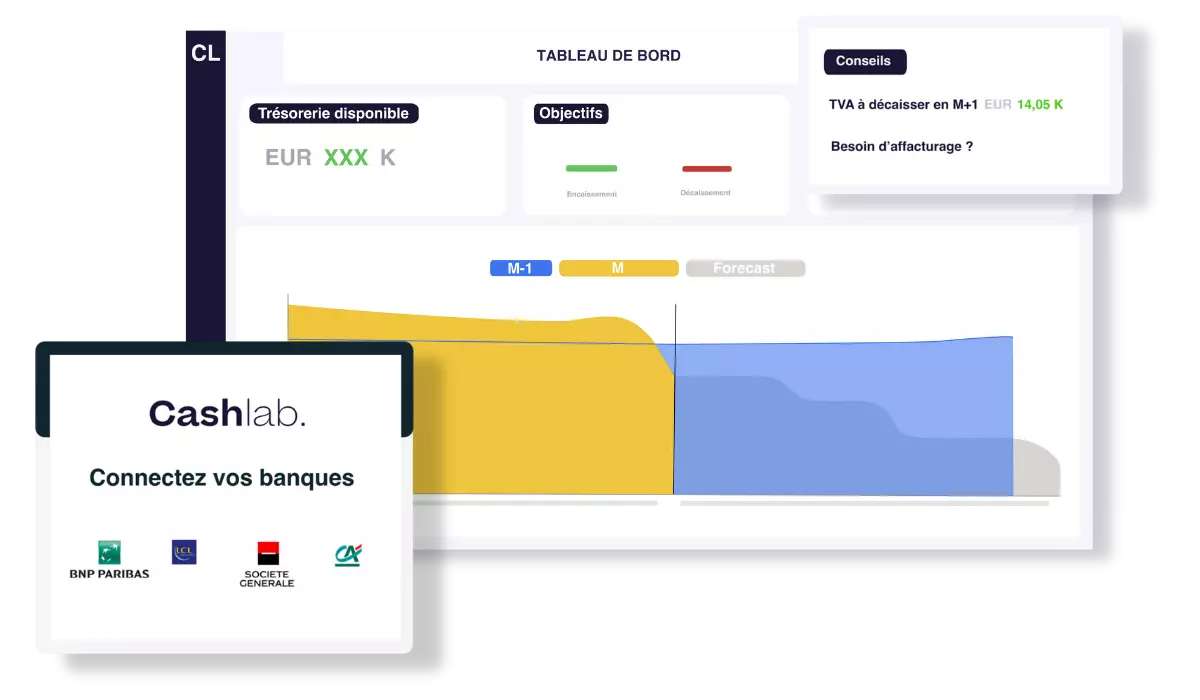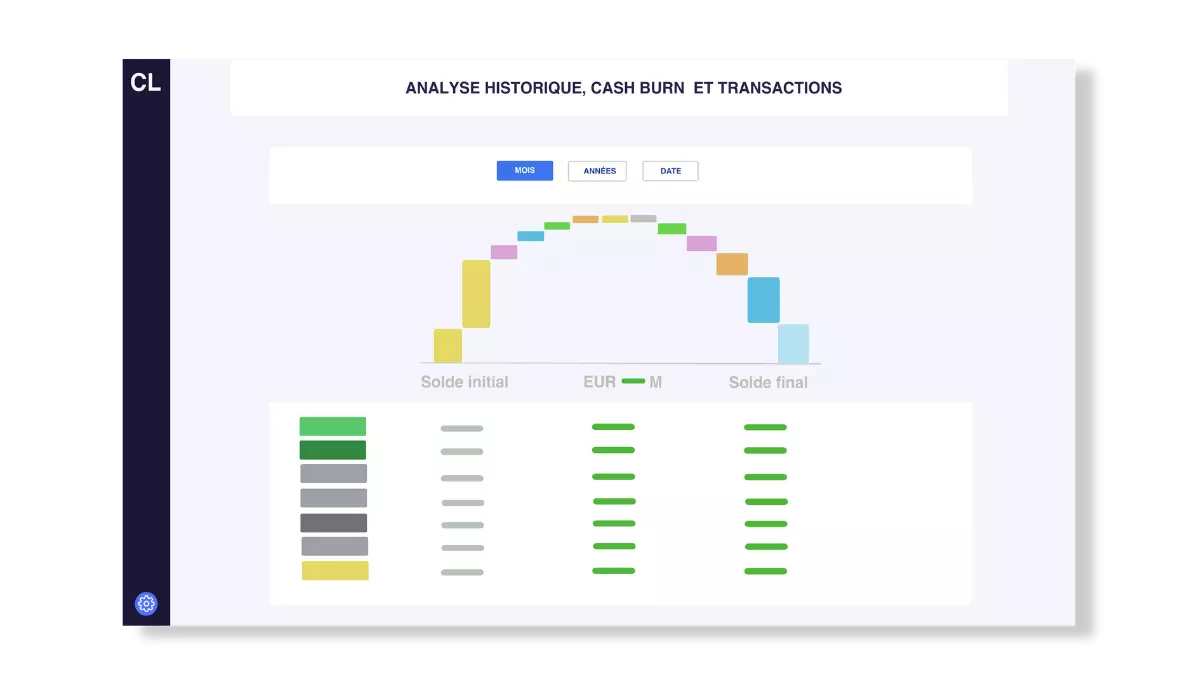 2

A historical analysis of your banking flows
✓ Automatically categorise and analyse bank flows over the last 6 months

✓ Analyse Cash consumption with a Cash-burn view by category

✓ Filter by bank / entity / currency

✓ Monitor the detailed list of transactions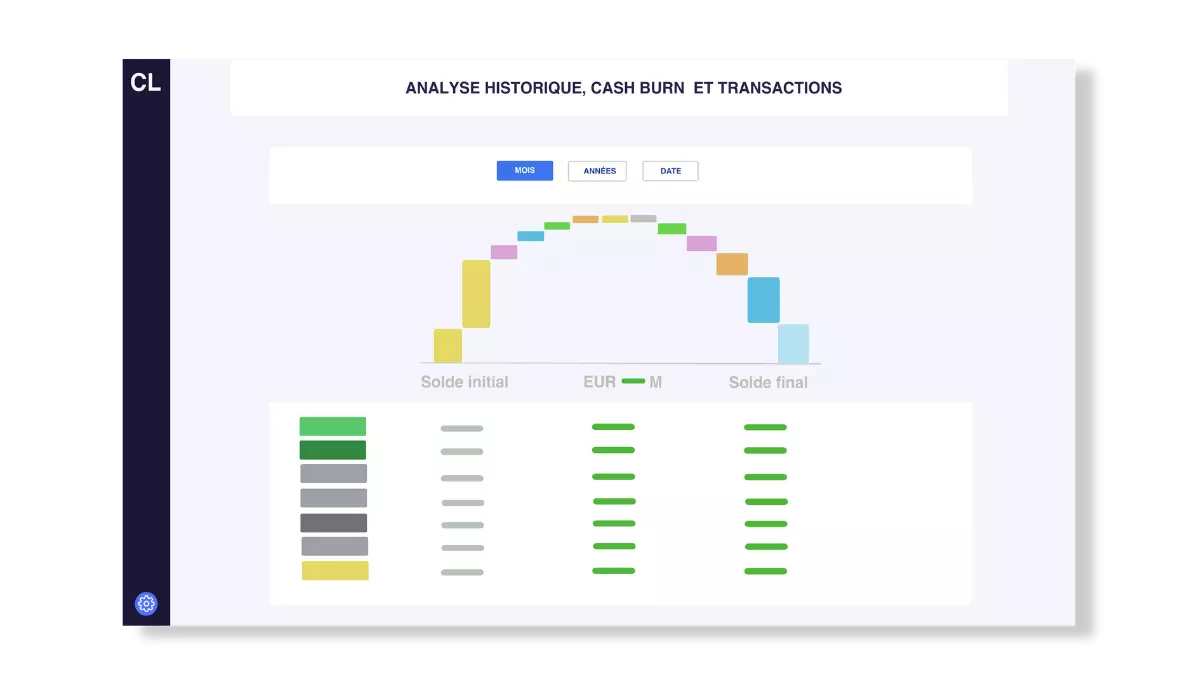 3

A monthly (12-month) and weekly Cash Flow forecast
✓ Forecast your Cash Flow over the next 12 months by month or by week

✓ Monitor detailed flows by Cash in / Cash out

✓ Create your own scenarios and compare your potential Cash Flow variation

✓ Compare Actual vs. Forecast to adjust and make the right decisions
✓ Visualise your forecast in a downloadable graphical format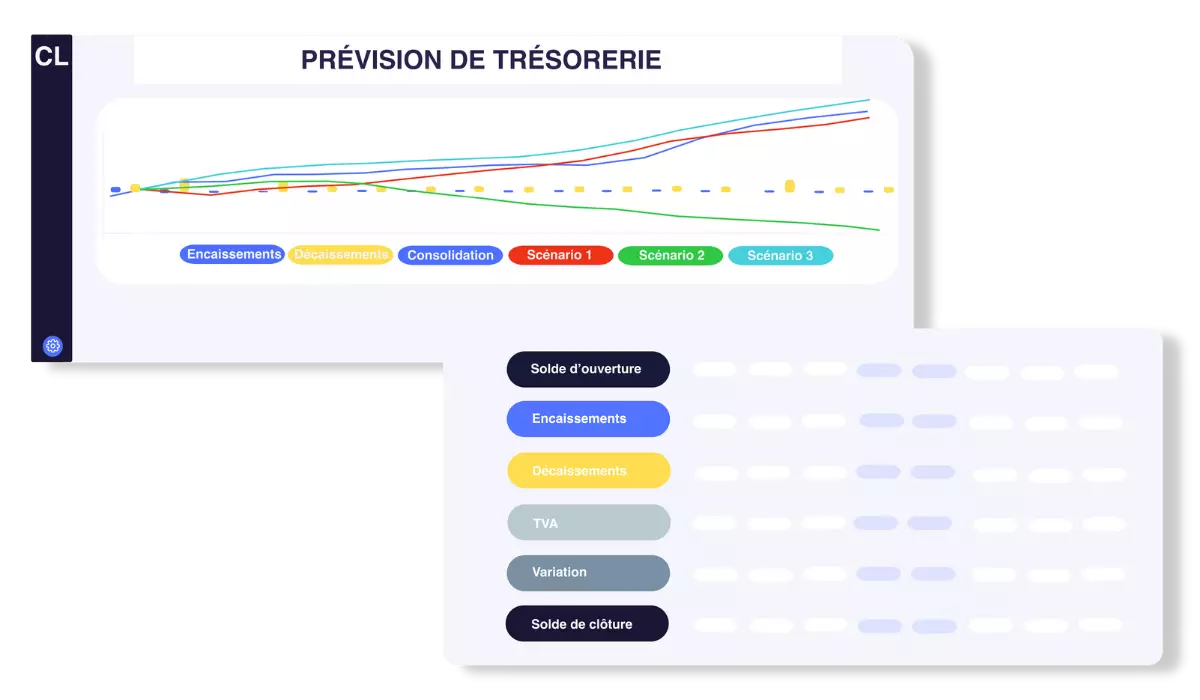 Subscribe to our newsletter!
You will receive all the news about cash and new practices to follow.
All of our customer cases