Kyriba and Cashlab announce the signing of a strategic partnership agreement
Saint-Cloud (92210) - June 9, 2021 - Kyriba, a world leader in cloud-based IT and financial solutions, and Cashlab, the solution that combines SaaS technology and cash expertise to simplify cash management, announce the signing of a strategic partnership agreement. The objective of this agreement is to respond more effectively to the challenges faced by financial managers of mid-sized companies through the implementation of a new generation of cash management solutions.
The partnership
Longer payment times and higher working capital requirements: the economic crisis linked to the coronavirus pandemic has put companies' cash flow under pressure. In this context and in order to help SMEs and ETIs that are particularly vulnerable, Kyriba and Cashlab have decided to join forces to develop solutions to help them optimise their liquidity management.
Through this partnership, companies will benefit from the cash management and payment capabilities of Kyriba's global platform to optimise their cash management, cash flow analysis and short-term forecasting. Cashlab will provide cash budget modelling services, offering a strategic view to enable companies to effectively manage their budgets and financial commitments.
"Kyriba and Cashlab solutions are complementary: they offer a unique set of services ranging from payment and cash management to budget management and medium and long-term management. Through this partnership we offer a new set of services for companies to help them better weather the crisis," says Emmanuel Quentin, VP Business Partners at Kyriba.
"The Covid crisis has accelerated the need for new partnership combinations such as Kyriba and Cashlab. The complementarity between our two offers is total, with a dual approach to banking and budgetary flows, which will provide them with one of the most effective management tools on the market," explains Laurent Marcellin, CEO of Cashlab.
Capelle Group testimony
According to Laurent Mahéo, Administrative and Financial Director, Capelle Group: "The current crisis has forced us to accelerate our project to improve and monitor our cash flow. From the first days of April 2020, almost all of our trucks were immobilised, causing a 75% drop in activity in a few days. In this context of great mistrust and risk of failure of inter-company credit, we found ourselves in the need to manage our cash flow more effectively on a day-to-day basis, but also to benefit from very solid cash flow forecasts in order to reassure employees, managers and shareholders.

"We immediately preferred the Kyriba solution, which allows us to have a real-time view of our cash flow and to manage it more efficiently in the short term. In order to know where we were going in this crisis in terms of cash, we also needed a reliable tool capable of producing solid and consolidated cash flow forecasts at group level. To do this, we opted for the Cashlab solution, which allows us to optimise our financial reporting and cash management", says Déborah Vuche, Treasurer, Capelle Group.

"Despite the crisis context, the deployment of the Kyriba and Cashlab tools has enabled us to considerably improve our cash position at the end of the 2020 financial year, compared to the year 2019" concludes Laurent Mahéo, CFO, Capelle Group.
About Kyriba
Kyriba enables CFOs and their teams to transform the way they activate liquidity as a dynamic, real-time vehicle to grow and create value for the business, while protecting against financial risk. With 2,500 customers worldwide, including 20% of the Fortune 500, and 25 million payments processed daily, Kyriba's pioneering Active Liquidity Network connects internal treasury, risk, payment and working capital applications to vital external sources such as banks, ERP, trading platforms and market data providers.
Basée sur une plateforme SaaS sécurisée et évolutive qui utilise l'intelligence artificielle, Kyriba permet à des milliers d'entreprises dans le monde de maximiser les opportunités de croissance, de se protéger contre les pertes dues à la fraude et aux risques financiers, et de réduire les coûts grâce à une automatisation avancée.
Localisation : Kyriba a son siège à San Diego, ainsi que des bureaux à New York, Paris, Londres, Francfort, Tokyo, Dubaï, Singapour, Shanghai et d'autres sites importants. En France, Kyriba emploie plus de 200 personnes sur son site historique de Saint-Cloud, dont une grande partie au sein de ses équipes innovation et développement produit.
Pour plus d'informations : www.kyriba.fr
About Cashlab
Designed by treasury experts, Cashlab is a powerful software package entirely designed to support executives and financial managers in their decision-making. As a SaaS software, Cashlab allows you to manage your cash flow and make forecasts for the short, medium and long term.
In summary, Cashlab incorporates:
✔ Access to all its banks on a single platform
✔ A short-term cash flow forecast
✔ Detailed analysis of bank flows, cash burn and WCR
✔ A medium/long-term forecast 12 to 36 months with scenarios
✔ Analyse détaillée des flux bancaires, du cash burn et du BFR
For more informations: www.cashlab.fr
About Capelle Group: https://www.transports-capelle.fr/
Closely monitor your cash flow in a clear and optimised manner with our Cashlab tool.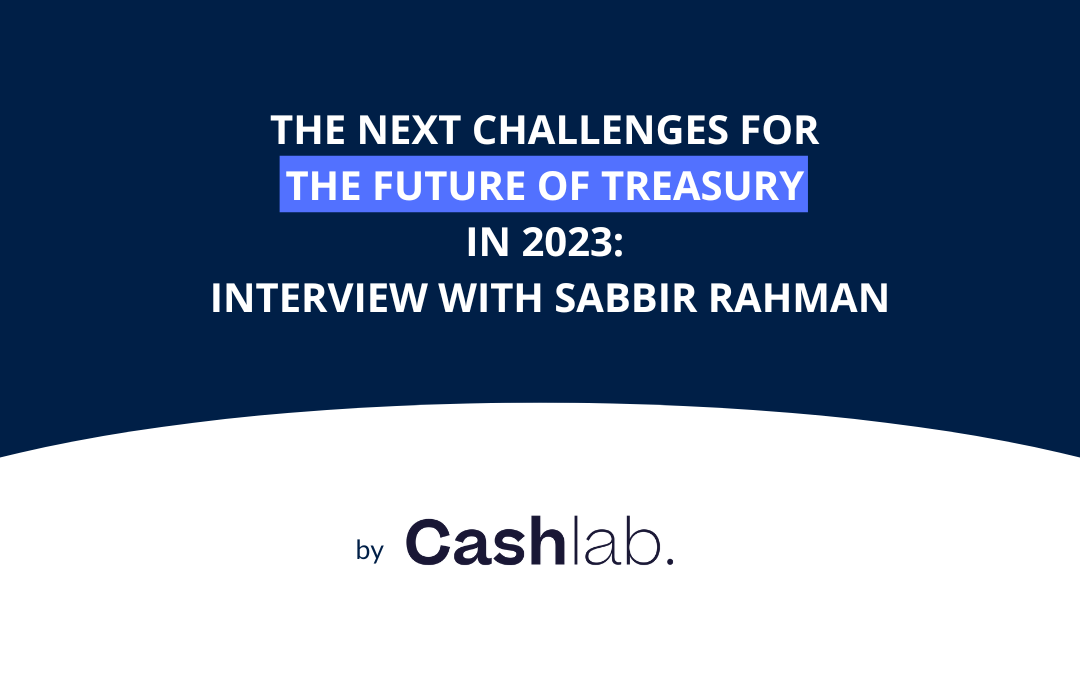 Sabbir Rahman, former Head of Treasury for ASOS, explains the next 3 big challenges of treasury in 2023.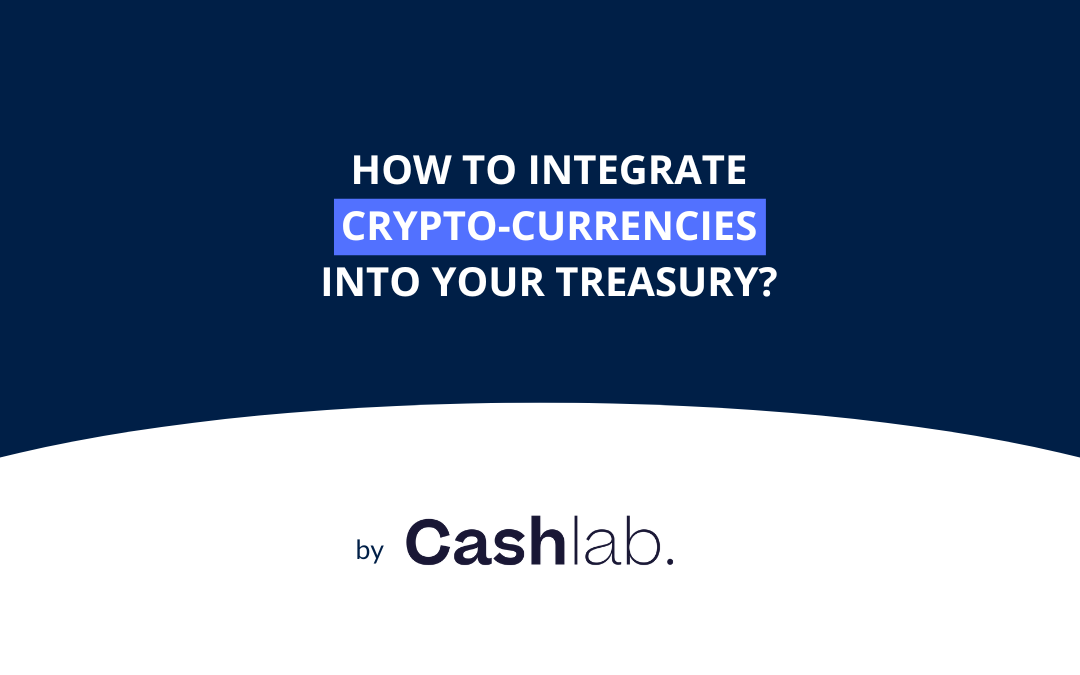 Finance departments will have to deal with the use of crypto-currencies in cash flow. How to manage them?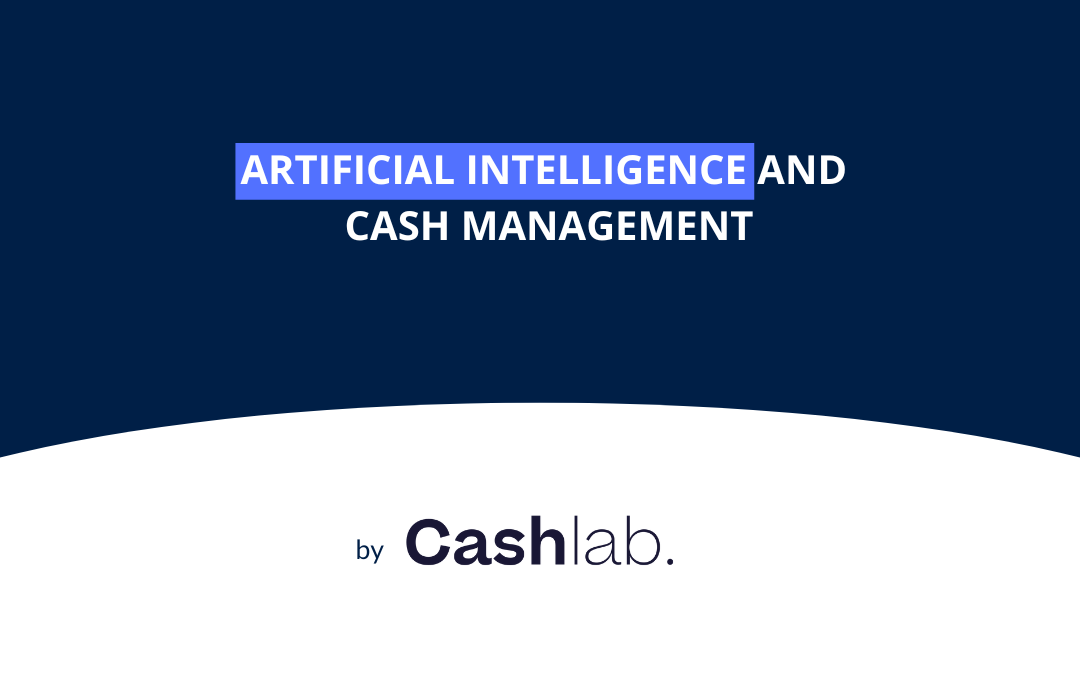 Artificial intelligence at the service of financiers: a new way to make cash flow forecasts more reliable?