Home ﹥ Expert advice ﹥ DSO, DPO and DIO: How to calculate them? Why is monitoring them a real way of managing cash flow?
DSO, DPO and DIO are 3 of the most commonly used acronyms in financial management, but why? And above all, how are they calculated? At Cashlab we help you to see more clearly and to understand their place in your monitoring.
DSO calculation
The DSO (Days of Sales Outstanding) is the average time (in days) it takes customers to pay:
DSO = (Créances clients TTC ÷ Chiffre d'affaires net) × 365 = x jours
Another calculation method exists in order to take seasonality into account. It is called: the Roll or Count Backmethod, or apurement in French.
This method consists of exhausting customer outstandings by each month's turnover including tax, and then adding up the number of days in the corresponding months (April = 30 days, August = 31 days). This method takes into account the seasonality of turnover and is therefore more realistic.
⇒ The lower the DSO, the faster your customers pay you. Conversely, the higher the DSO, the longer it takes your customers to pay you. In this case, you will need more cash to match your disbursements.
The difference between DSO and DPO
The DSO indicates the risk of non-recovery of an account receivable, while the DPO indicates how long it takes your company to pay supplier invoices.
DPO calculation
The DPO (Days Payable Outstanding), i.e. the average time (in days) taken to pay invoices, is calculated as follows:
DPO = Final Accounts Payable ÷ (Cost of Goods ÷ 365) = x days
Final Accounts Payable or Accounts Payable.
⇒ The higher the DPO, the worse your company pays its suppliers and reflects a feeling of difficulty in honouring your commitments, which will then be perceived as a risk.
All the subtlety lies in the fine-tuning of the elements relating to receipts (DSO) and those relating to disbursements (DPO), in order to minimise the need to finance the working capital requirement.
Calcul du DIO
The DIO (Days Inventory Outstanding) or the average storage time (in days) is calculated as follows:
DIO = Stock moyen ÷ (Prix d'achat des marchandises vendues ÷ 365) = x jours
⇒ This calculation allows you to know the volume of stock converted into the number of days of purchases and thus see if the stock is "turning", i.e. sold.
DSO, DPO and DIO: why and how to assemble these indicators?
There is one key indicator that brings these 3 indicators together, the Cash Conversion Cycle (CCC). The CCC is calculated as follows:
DIO + DSO - DPO = x days
The cash conversion cycle is the time it takes your business to sell its goods, i.e. convert them into cash. Therefore, you should look for the lowest possible CCC.
Example with a DIO at 80, a DSO at 59 and a DPO at 61:
CCC =80 + 59 – 61 = 78
⇒ In this case, the need to finance its activity before it breaks even is therefore 78 days. In other words, 78 days to buy, produce, and collect the income from these sales.
This is a key indicator in the management of the WCR because a good action plan must take into account actions on:
Clients: contractual review on payment deadlines, efficient dunning process...
Suppliers: negotiate payment terms as well as possible, pay on time with a clear internal process (too many companies pay on the fly),
Stocks: periodic monitoring of minimum outstandings...
Manage your cash flow and save time
Trade receivables, inventory management and supplier management are the three key elements of Working Capital Requirement (WCR) and therefore of cash flow. They enable you to situate yourself, particularly legally with the DSO and the DPO*.
⇒ And time may not be available to collect and analyse this data. But in times of digitalisation of the trades, this analysis should not be time-consuming. That's why Cashlab exists, to avoid repetitive Excel and to help companies.
Closely monitor your cash flow in a clear and optimised manner with out Cashlab tool.
*Knowing that they have an average of 60 days in normal times (64 days in 2019 for the DSO, source Euler Hermes), but this has been increasing since the beginning of the crisis. Moreover, late payments have increased by 78% in one year (source Atradius).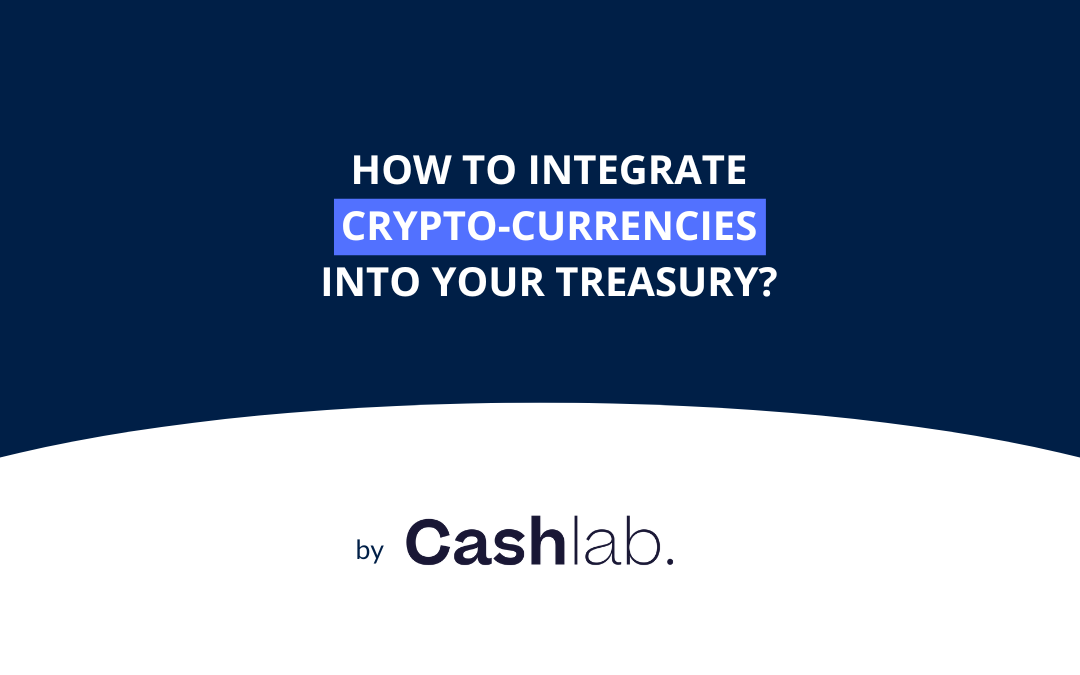 Finance departments will have to deal with the use of crypto-currencies in cash flow. How to manage them?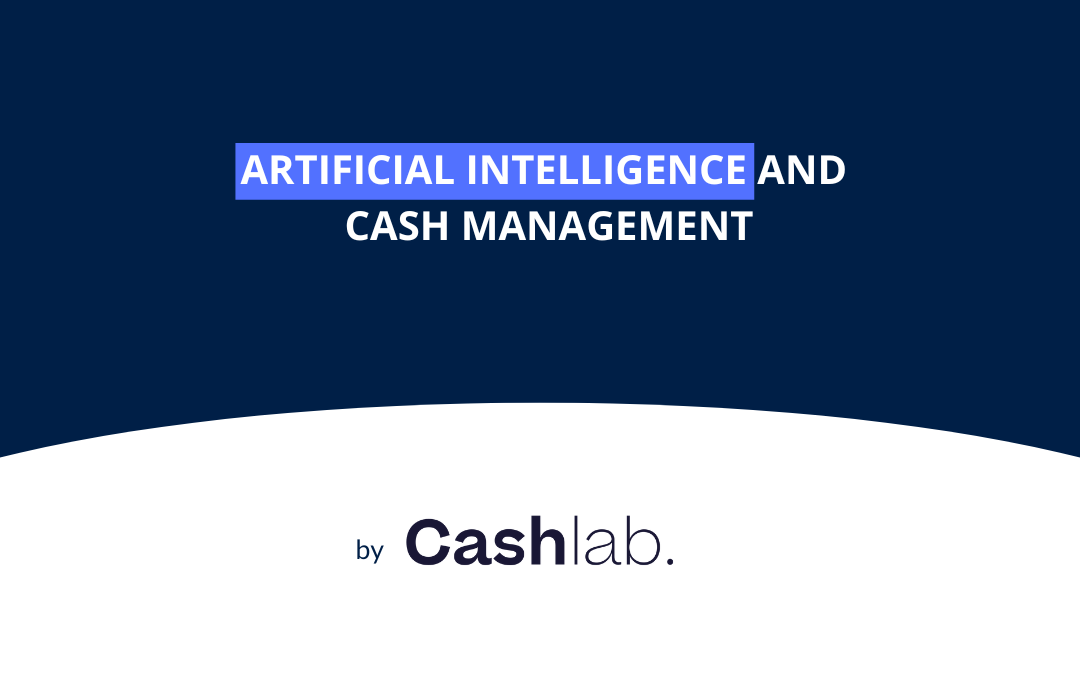 Artificial intelligence at the service of financiers: a new way to make cash flow forecasts more reliable?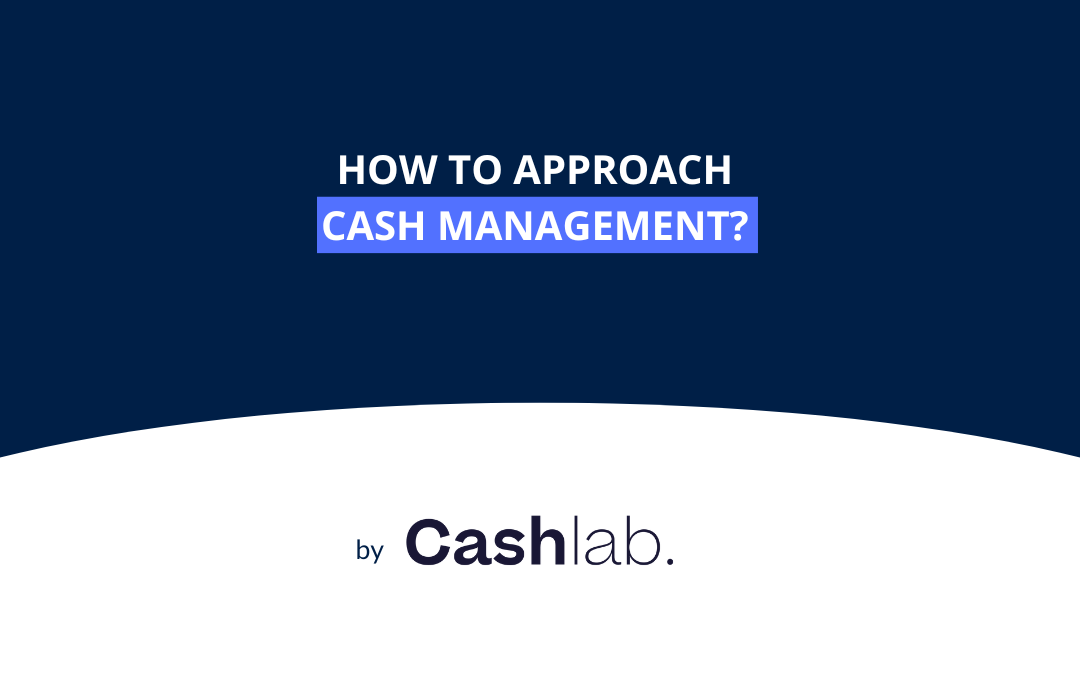 Time saving, bank flows management, forecasting... so many benefits offered by Cash management software. But do you know Cashlab?